At ellephysio we are committed to working with our patients to help them return to optimal health and function.  We work to guide and empower our patients to reach their personal goals and beyond.
What is Pelvic Floor Fitness?
Contrary to popular belief about the body's core being the 6-pack abs and obliques, the TRUE core actually forms a a sturdy foundation in our bodies to not only protect the spine but also provide a base for our arms, legs and head to move from. Without a sturdy foundation, one is unable to harness the actual potential for stability and power that their body is capable of. This is where pelvic floor fitness come in.
The TRUE core is made up of four key muscles – the respiratory diaphragm, transverse abdominus, multifidus and the pelvic floor. Check out our blog on the role of the pelvic floor in your core stability system.
---
Fitness = Function
At ellephysio, strategic goal setting and customization of your therapeutic treatment and exercise program are paramount. Our treatment plans and exercise prescriptions blend your personal goals with our understanding of anatomy and biomechanics. We work to restore optimal function of your inner core unit (the diaphragm, multifidus, transverse abdominus AND your pelvic floor) in a co-ordinated fashion and then build upon that foundation through functional muscle groups. Our expertise will guide you through the brain-body connection of your inner core stability system to your outer body performance system.
This means that addressing the pelvic floor as part of the core is NOT just for post-natal women. Our approach not only addresses women's health issues (incontinence, rectus diastasis or pelvic organ prolapse) but also aids in performance enhancement in amateur to elite athletes of all ages, especially in the young athlete who is actively developing brain-body movement patterns. If you want to improve and excel in your sport, starting from the core, including the pelvic floor can be the key to getting to the next level or providing pure confidence in movement.
---
Pfilates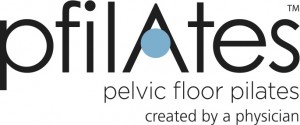 In addition to our clinical expertise on inner core recruitment, pelvic floor fitness and sports performance enhancement. Several of the staff at ellephysio are also certified Pfilates instructors. Pfilates is a pelvic floor Pilates exercise program developed by urogynecologist, Dr. Bruce Crawford. Check out our two blogs on the program by staff physiotherapists Karen and Jennifer.
Pfilates – It's Pilates for your private parts! – by Karen San Andres, Reg PT
Pfilates – Restoring Bladder Control and Other Pelvic Issues – by Jennifer Denys, Reg PT